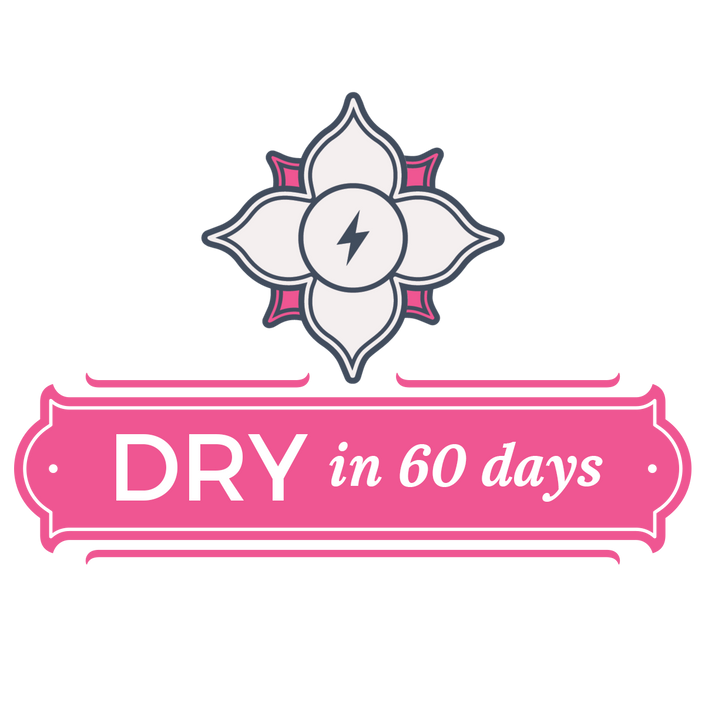 How to stop peeing when you laugh, cough or sneeze in 6 weeks
even if you've tried 1,000 kegels before
"1 in 3 women struggle with stress & urge incontinence"
You don't need more Kegels - you need to address your gut health & stress levels as well!
Are you a mom who feels like...
You're terrified to sneeze outside of the house!

You get leaking when you laugh, cough, sneeze or go for a run

You're humiliated and embarrassed by your teenagers

You're tired of wet pants

You're worried this may continue forever
You just want to stop leaking when you laugh!
Sound familiar?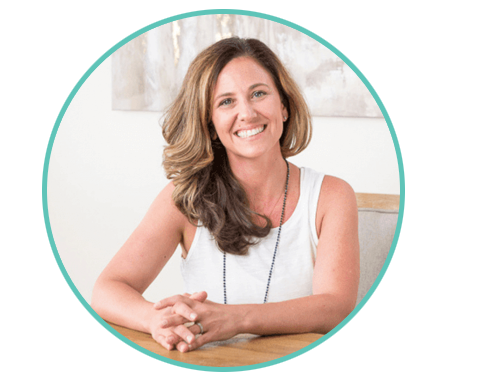 It takes more than Kegels to reduce stress incontinence.
Your digestion & your stress are also affecting bladder leaking.
I've taught STOTT Pilates to hundreds of students and clients for over thirteen years, but it wasn't until having twins that I...
enrolled to become a women's herbal educator with Dr. Aviva Romm

I finally understood how medications are affecting our gut health

I finally realized how our gut health affects our pelvic floor
My clients, women of all ages, started sharing how they have to wear panty liners due to leaking
How they are embarrassed and humiliated by their teenagers
How they have tried and failed by practicing 1,000 Kegels a day!
It took plenty of trial and error before coming up with my 4-step Pelvic Pow-HER plan to help clients finally stop stress & urge incontinence.
I've packaged all of this into my online course:Pelvic Pow-H
Clients have discovered
How to STRETCH their pelvic floor so they have less pelvic pain

How to ENGAGE their pelvic floor so they have fewer leaking incidence and feel like they have their life back!

How to reduce medications & improve "digestive issues" so they have less bloating and discomfort

How to FINALLY feel relaxed and at ease by integrating botanicals safely
That's what I'm here to help you with!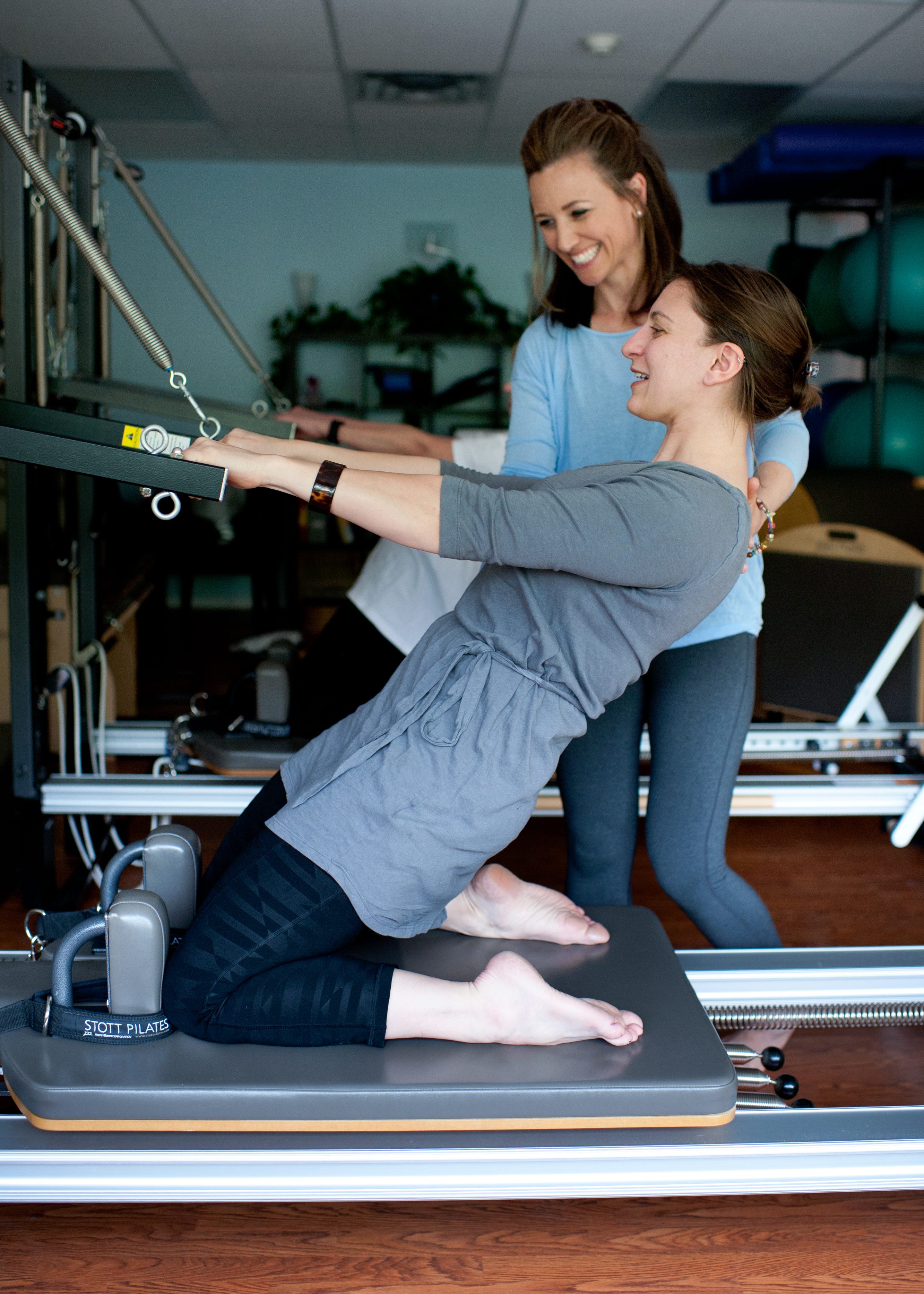 "Working with Tara is well worth that hard-fought hour I've bent over backwards to make for myself. I am not a 'fitness class' type person but Tara's demeanor and impressive knowledge of her craft steadily convinced me that her class is the best use of very scarce time.I honestly rank it right up there with coffee in my toolkit of things that help me to be a sane mother. You know all that stuff with our bodies that we silently 'just deal with' after having kids…as if that's just the way it is going to be from now on? I'm not talking about aesthetics, I mean the real functional problems that you try not to let bother you but they do. Tara's classes have shown me that, even with very minimal time, even after giving birth naturally to three kids including twins, it is possible to restore yourself." -Jen Zwarich
Introducing Pelvic Pow-HER
This is the group coaching course with Tara Gregorio, to prevent & stop periodic bladder leakage - at any age.
What's included?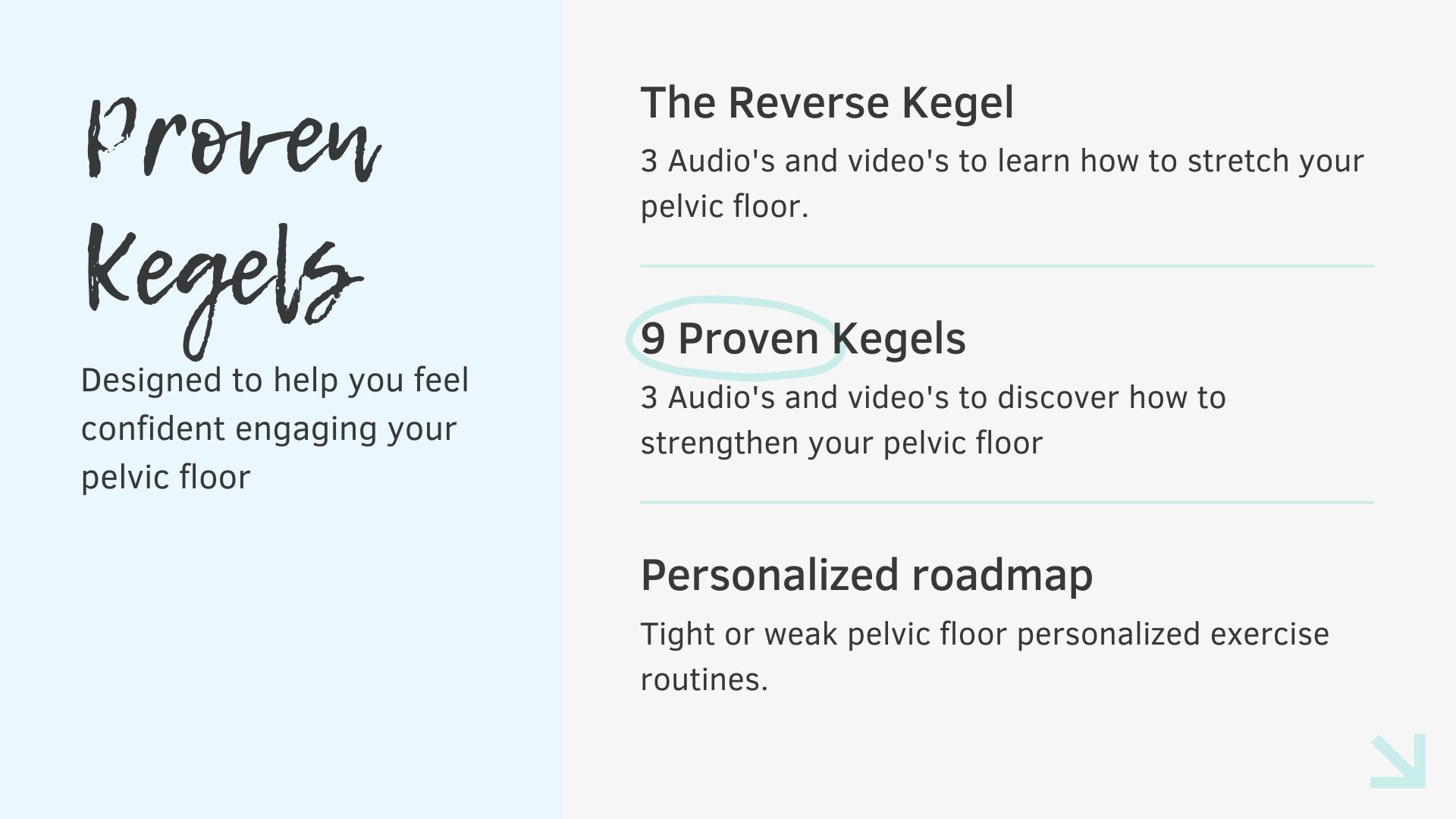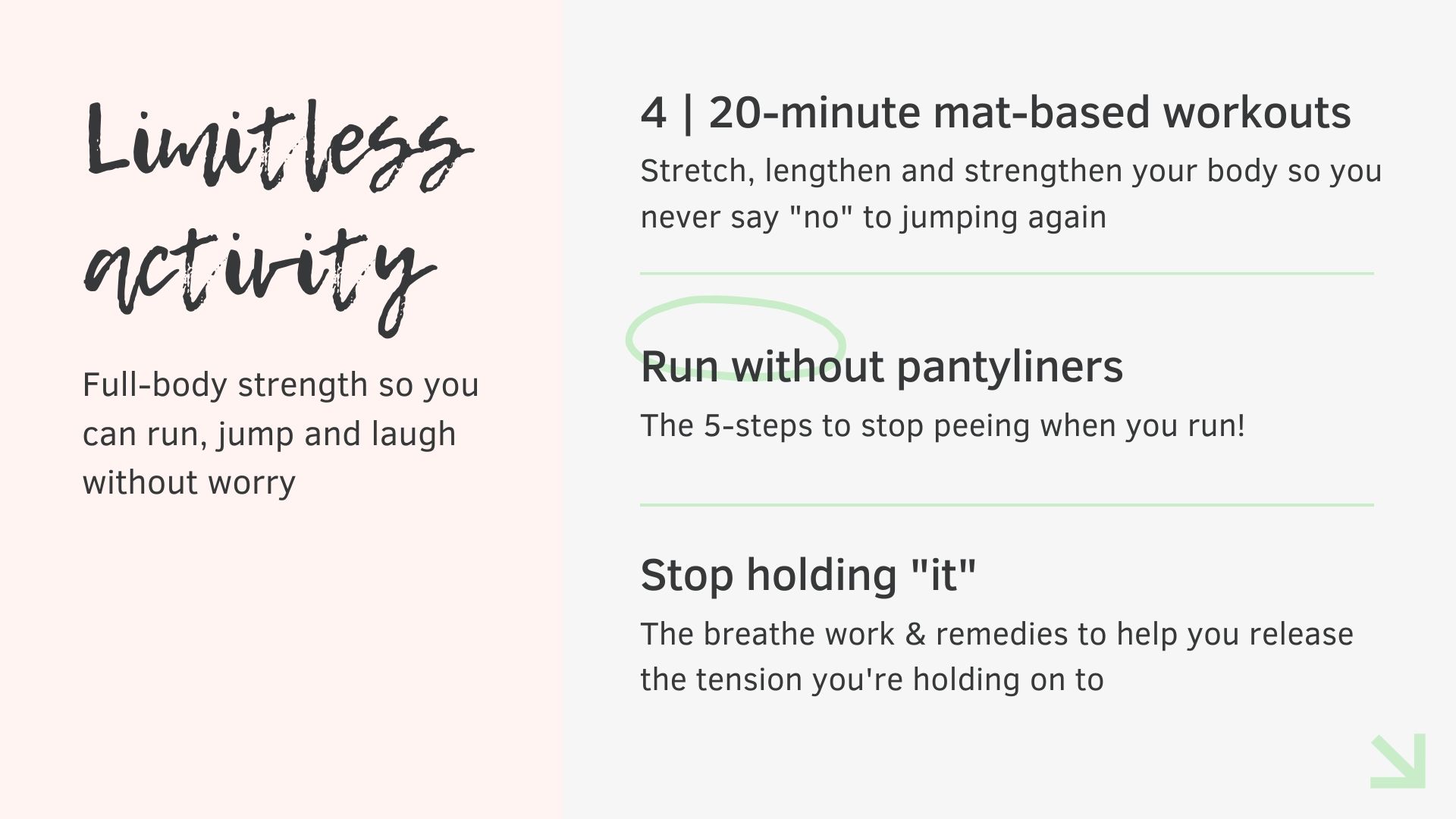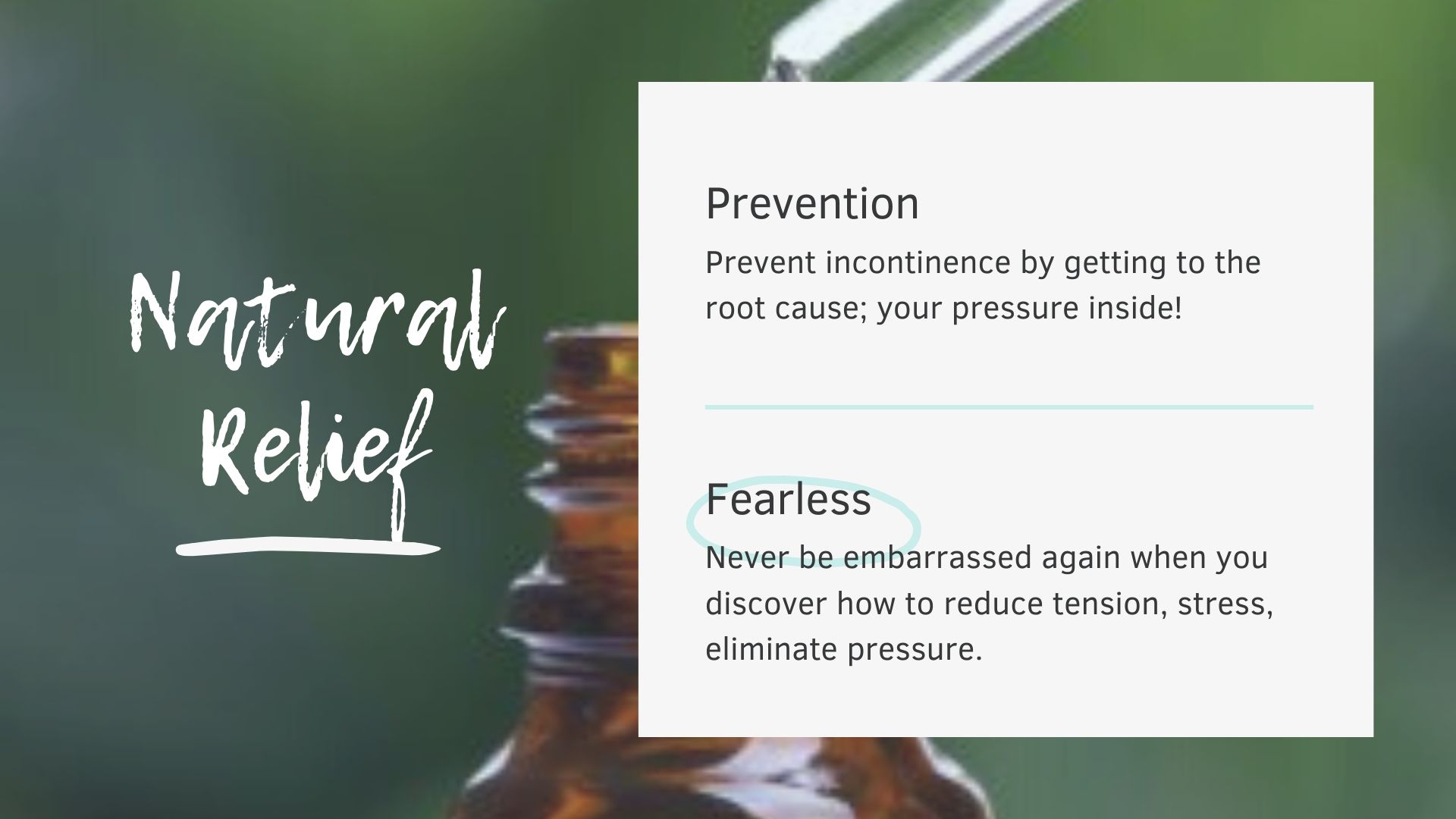 Value: 10 Private Pilates sessions: $1500

Value: 10 Private Health Consultations: $850
Total value: $2,350
----
At the end of the course you'll understand how your breath, posture, diet and stress is affecting your leaking and know how to tap into these strategies in the most unforgettable way.
Plus, you'll be able to reuse, rinse and repeat the system for years to come.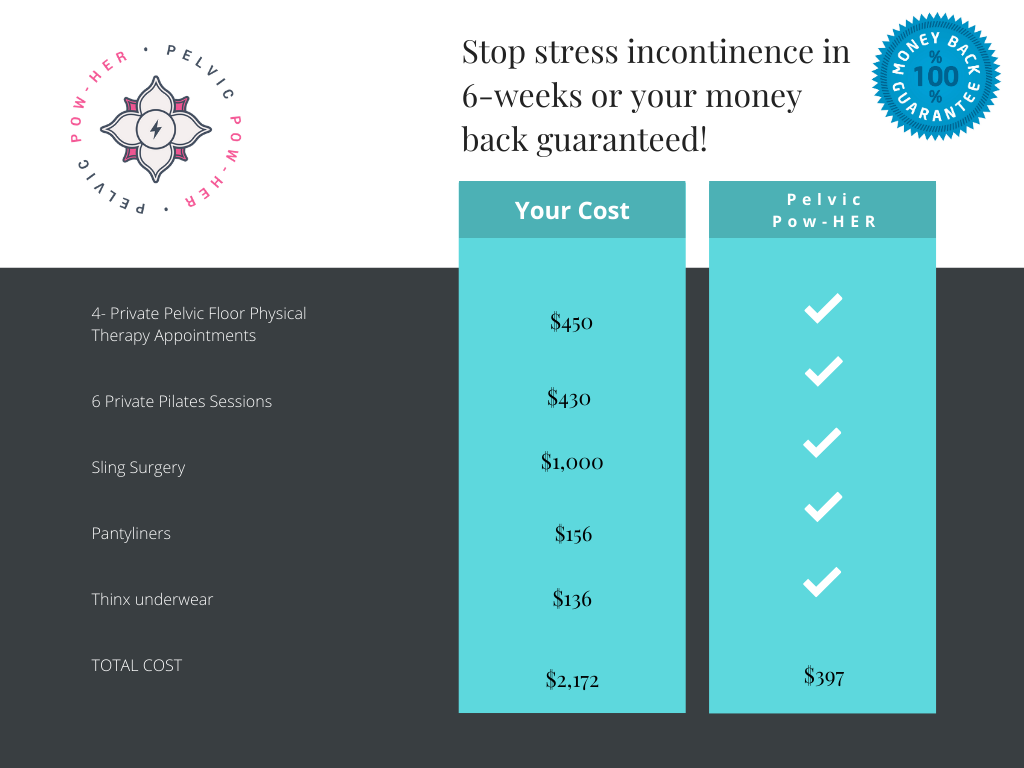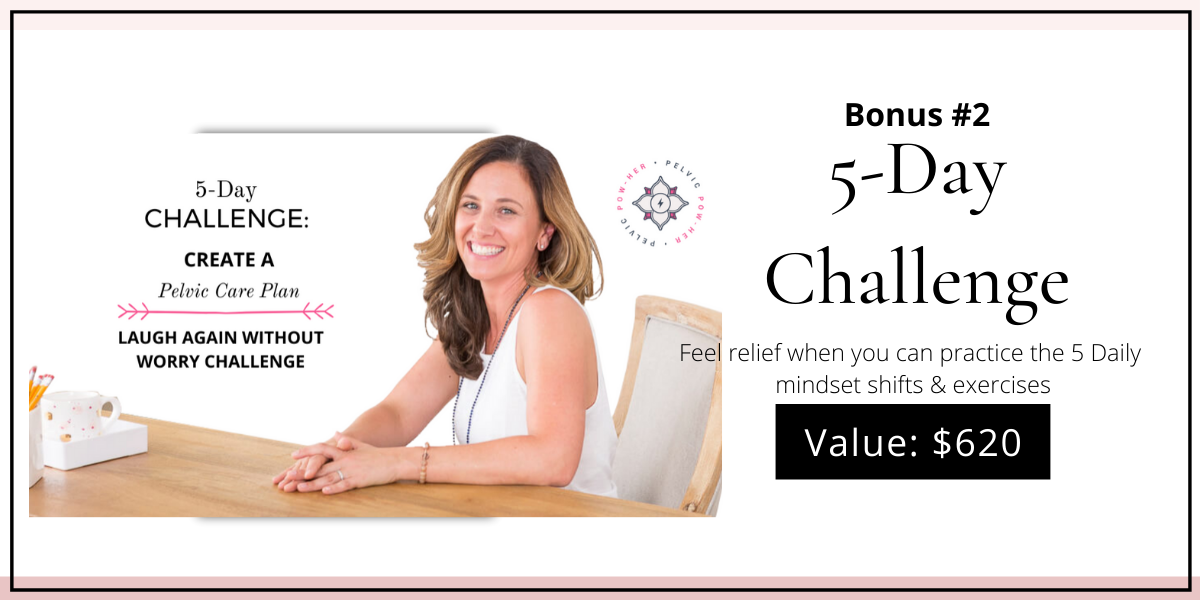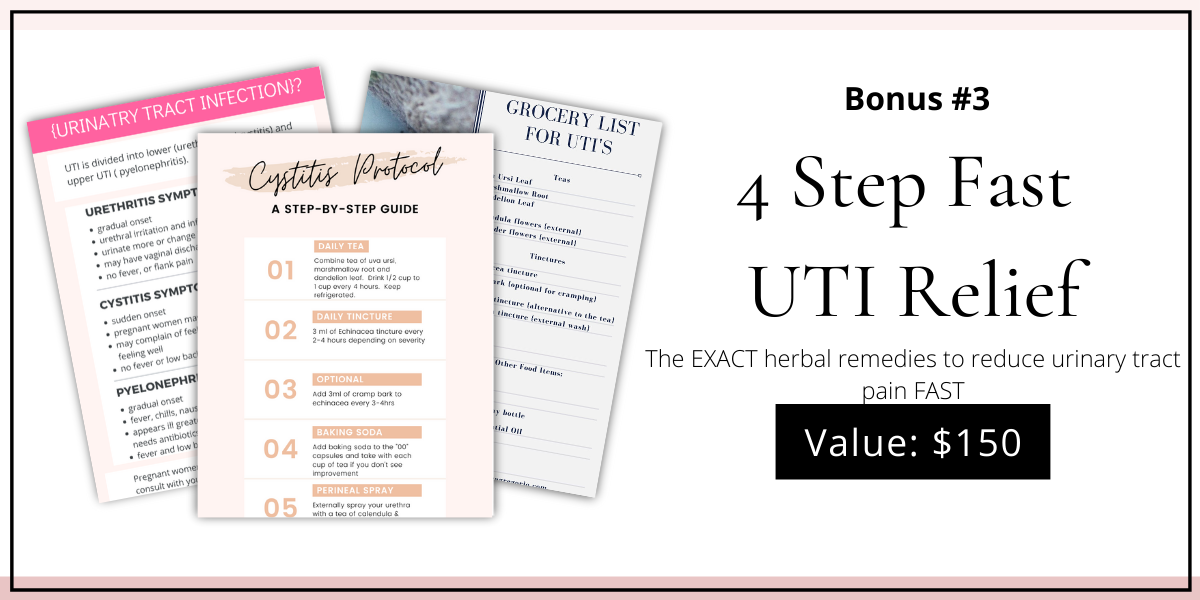 Who is this course good for?
This course is for women who:
Stress incontinence
Urge incontinence
Diastasis recti
Pelvic Organ Prolapse
In a mere month or two you'll have learned how to stretch and engage your pelvic floor, improve digestion and ease your worry.
After you sign up, you'll have instant access to the program. Get started today!
"The brilliant thing about this course is that Tara shares so many different tools and techniques. She provides a clear framework so that each student can easily figure out which of these will work best and create an effective, individualized home program that will be perpetually useful. With complete confidence, I recommend this course to anyone who needs to address pelvic floor issues."
-Megan O'Connor, MS, CM, LM, LMT
Frequently Asked Questions
When does the course start and finish?
It starts the moment you join. This is a self-paced, life-time access online course.
How long do I have access to the course?
You have lifetime access to the Pelvic Pow-HER course. Each time I offer a FREE challenge, you are welcome to join!
What if I am unhappy with the course?
If you follow the program and don't reduce stress incontinence in 6-weeks, just let us know in 6-weeks from your purchase and we will refund your money 100%!
What if I can't make the weekly calls?
No problem. There will be 3 LIVE group training with Tara, Tuesdays @ 11:00 am. Each call will be uploaded into your program area in teachable. June 30th, July 7th and 14th.
Imagine this...
feeling like a huge weight has been lifted off your shoulders

not feeling like you have 184,736 things left to figure out

running, jumping, and playing without worry

going the day with pantyliners 'just in case'
P.S. Do not wait any longer to take care of your pelvic floor health. Reduce your risk of surgery and increasing medications. Plus, I'd never want you to be unhappy, if you do not have success within 6-weeks, simply ask for a refund.
You deserve better healthcare. These pelvic floor exercises & remedies will last you a lifetime.